Keep subscriptions on track
The beauty of subscriptions is that customers don't have to think about reordering, but that doesn't mean they shouldn't think about your brand. Check in to make sure they're still loving their products, answer their questions, give them a heads up about renewals or billing issues, and remind them about the option to skip or pause.
Send replenishment reminders
Make sure satisfied customers never run out of their favorite goods. Automate timed reorder reminders based on purchase date to make recurring revenue more steady and predictable—and show your customers that you've always got their back.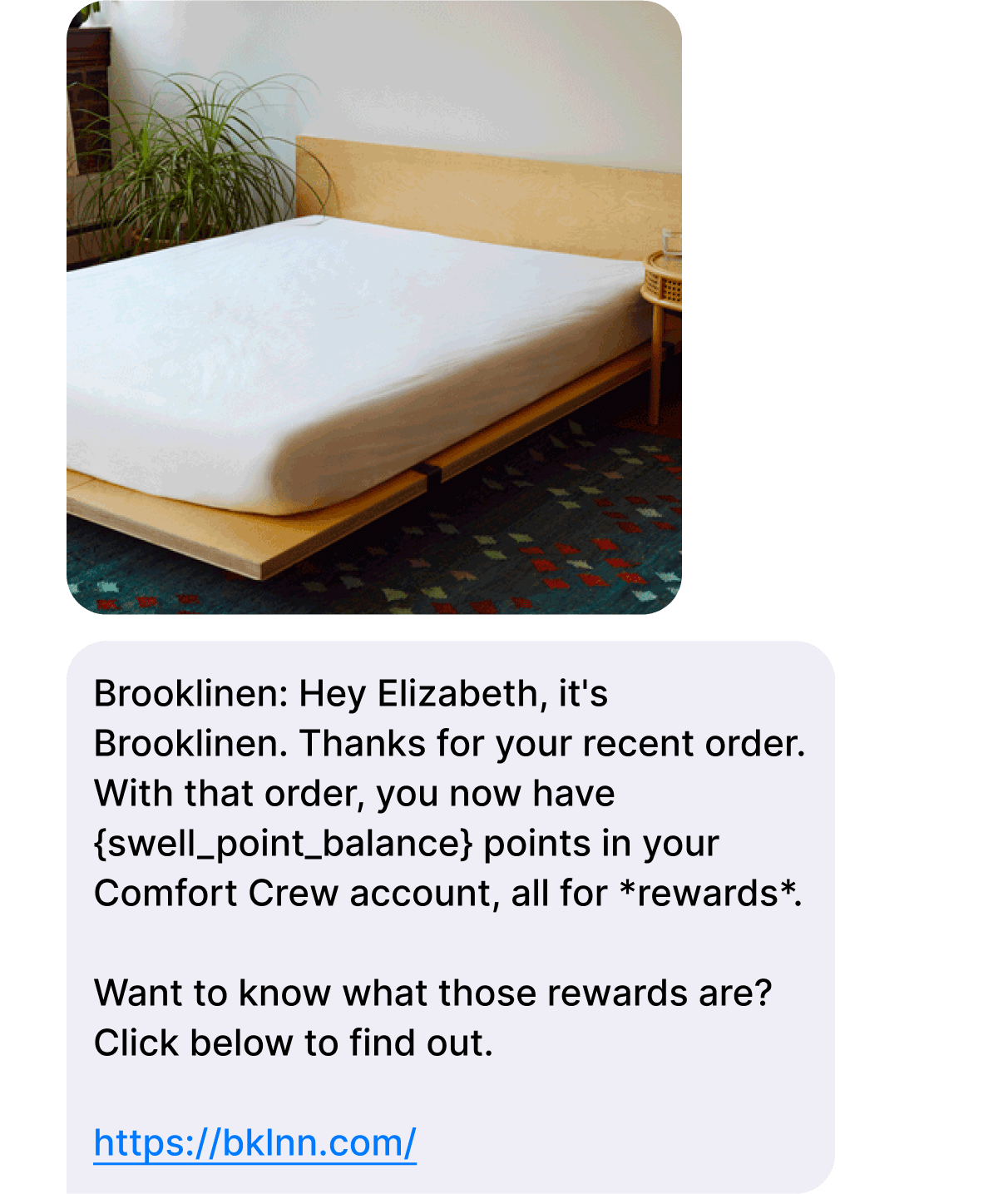 Build loyalty through rewards
Do you have an existing loyalty rewards program? Make sure your SMS subscribers know about it! Setup post-purchase automations letting customers know how to join your rewards program, how many points they currently have, or to remind them to use their rewards.
Use WhatsApp and SMS Marketing For Skyrocketing Engagement.
Start Re-engagement Campaigns
Utilize WhatsApp & SMS marketing services to re-engage users with unique messages and deals.
Personalized Promotional Messages
Send bulk personalized WhatsApp & SMS campaigns at scale! Your customers get the most out of your offers.
Integration with WooCommerce
Inform buyer the current order status / whenever order status is changed, All WooCommerce order statuses are supported.
No Code Implementation
TEXTBUQ is built to support growing businesses. A quick & simple drag-and-drop approach is all it takes.
Native Integrations
Integrate WhatsApp & SMS with your CRM, Google Sheets, etc. to ensure that you have a well rounded customer experience.

Technical Support
Complete Knowledgebase to help you achieve your SMS & WhatsApp Marketing Goals. Submit your issues on tickets.